(September 20, 2013)
Exactly what the title says. Here you go:
Update 1:
The lovely Richard (Dick) Gillman is the author of "Sherlock Holmes and The Birchwood Affair" available
here
. It is a lovely story - do read it up. Dick has also very kindly given us a coupon code that allows us to download this e-book for free. I've circulated this code to the SHSI members already. Do note that the code is only valid till mid next week.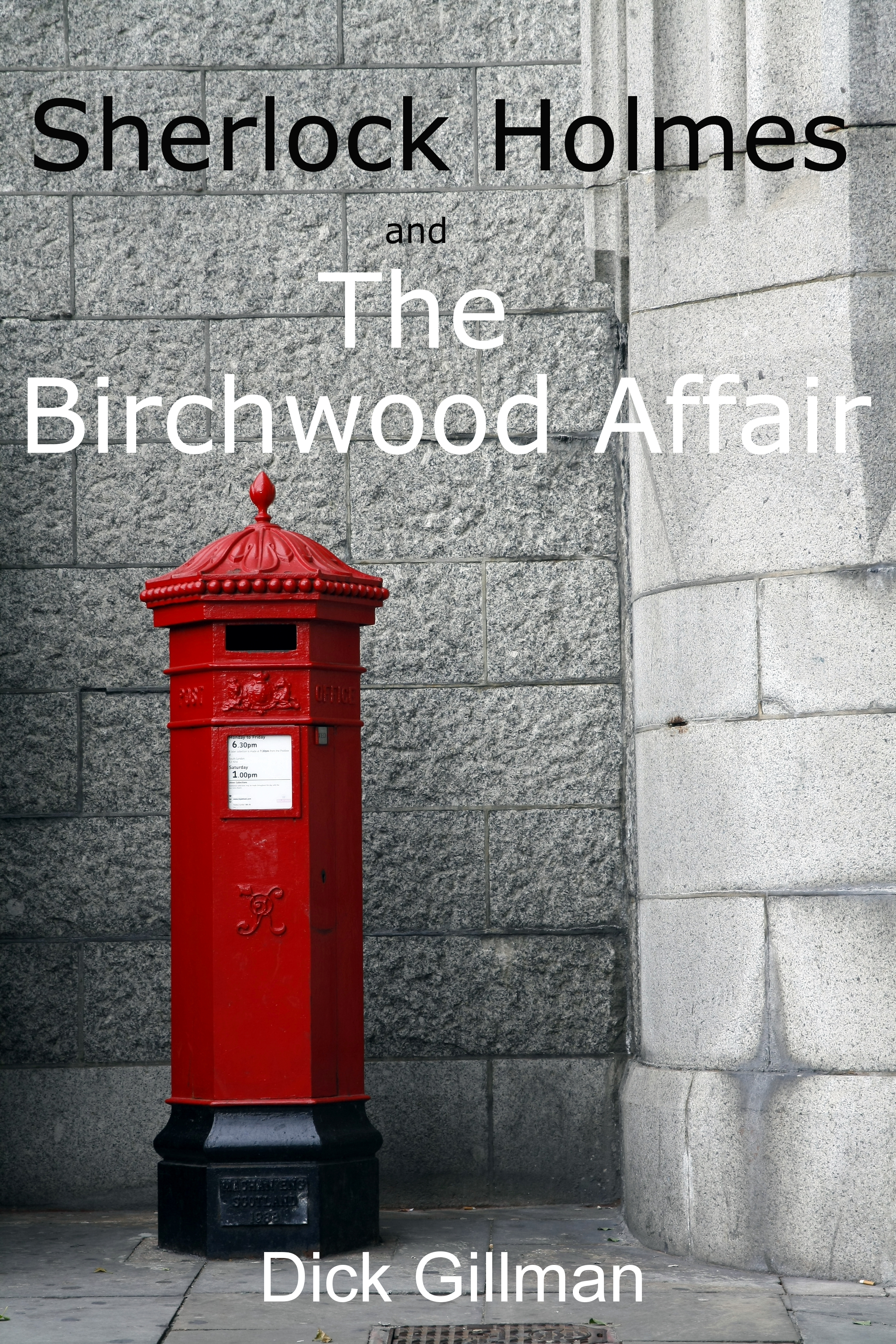 Dick Gillman's e-book
Update 2:
A stunning new comic book - an adaptation of "The Final Problem" - by the supremely talented Czech artist Petr Kopl - can be found
here
. It will be out next month. I should be attending the launch in Prague - will update.
Petr Kopl's Czech adaptation of The Final Problem
That's about it for now.
A random thought on how Sherlock Holmes and Dr. Watson have changed over time - and style - from The Strand to the blog. Earlier adventures usually started off with Holmes and Watson relaxing in their rooms and a client coming in. For example, say, a female and injured client comes to them - maybe the wife of a peer, maybe someone Sherlock knows.
Earlier it would read something like (yes, yes, I am seeing Jeremy Brett and Edward Hardwicke in my head now): "Looking over my notes, I find that I have not yet chronicled the case of Mrs/Lady [XYZ], which began in the most dramatic manner that I have witnessed of Holmes' cases. It was an unusually warm day in the April of [whatever year Dr. Watson felt like] and Holmes and I were content to relax in the comfort of our Baker Street room, when we heard some loud arguments from downstairs, and a moment later, our door burst open and a well-dressed lady rushed in. Holmes sprang from his chair, surprise evident on his usually imperturbable face. The lady staggered towards him, clutching her side, and with a cry of "Oh, Sherlock, you must help me! You simply must!", fell at his feet in a dead faint. Even as I helped Holmes carry her to the couch and treat the now visible bullet wound in her side, I was awash with curiosity. Holmes clearly recognised this woman and cared for her, even, as evident by his concern at her injury, and she had appealed to him in an intimate fashion, usually reserved for close friends and family."
Holmes and Watson - vintage
Now it would read (as a
blog
entry) something like (ooh, yes, Benedict Cumberbatch and Martin Freeman - who else?): "Life with Sherlock is never boring. Now, Sherlock is not a bad-looking bloke, but it is not exactly everyday that he has pretty women falling at his feet. Yes, it actually happened the other day. Me and Sherlock were discussing the weather - well, Sherlock was complaining about the heat and I was trying to explain the concept of global warming to him (which he had apparently 'deleted'). Suddenly, we heard some shouting downstairs. I was halfway to the door when a rather attractive woman ran in, nearly crashing into me. Sherlock looked up and came over quickly. The woman turned to him, muttered "Lockie, I need you" and collapsed in his arms. Sherlock looked shocked, and...concerned. Clearly, he knew the woman. "Your medical kit, John," he ordered, holding up a bloodied hand."
Sherlock and John - modern
Hmm...now, that didn't sound too bad. Maybe I'll continue the story. :)